Measurement of the low-voltage network attached to E.On's power-carrying structures
March 24, 2022
GeoData Services Ltd. measured the power grids with extensive image recordings in the area of ​​460 settlements, which are supplied by two of the client's companies in Transdanubia. The task also included the identification of the telecommunications systems mounted on the supporting structures of the power network, and their geoinformatic evaluation of the recordings made on site, then their classification in a database. The work could be performed faster than the deadline specified in the contract, in 6 months with excellent quality indicators of the client.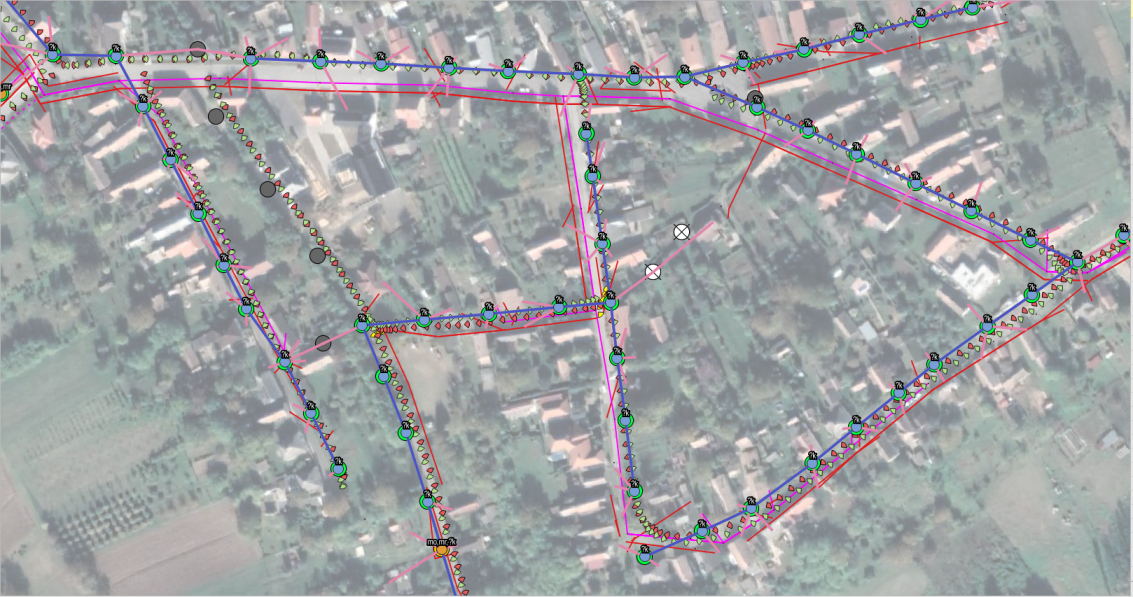 E.On Vegetation Monitoring System
November 30, 2021
On November 30, 2021, E.ON Digital Technology Hungary took over the monitoring solution developed by GeoData Services Ltd.: the basic vegetation register and its scheduled regular update, which can be related to the utility's electric and gas network elements and is produced by satellite remote sensing, started operating. The register contains all the vegetation conditions that can be used to support the management of maintenance processes.
The identification and delimitation of vegetation elements and prohibited activities, which can be identified on the ground, will be carried out in a geo-spatial environment using image analysis software. In order to increase the reliability of the result data extracted from the European Space Agency's Sentinel group of satellites, time-series data will be analysed (increasing geometric resolution, content identification) in order to increase the geometric resolution and content identification available from each image.
Data publication is done through the online interface of the Vegetation Monitoring System, with modules built from map and business BI elements based on user needs.
New EO project, continuous partnership with ESA
October 29th, 2021
After successful closure of "ORGAN-IM", we have started our new project under the aegis of European Space Agency's ARTES Integrated Applications Promotion programme. The "Cert-EO – Feasibility study on supporting agriculture and food certification by EO-based services" kicked off in early September, with focus on supporting certification of organic farming and detecting of fraudulent agricultural actions in organic sector, built on Earth Observation tools.
In the one-year timespan, a feasibility study will be carried out in cooperation with Organic Services GmbH, to lay down the roadmap of developing a financially profitable and technically sustainable service.